ROPTIMUM Bluetooth Sunglasses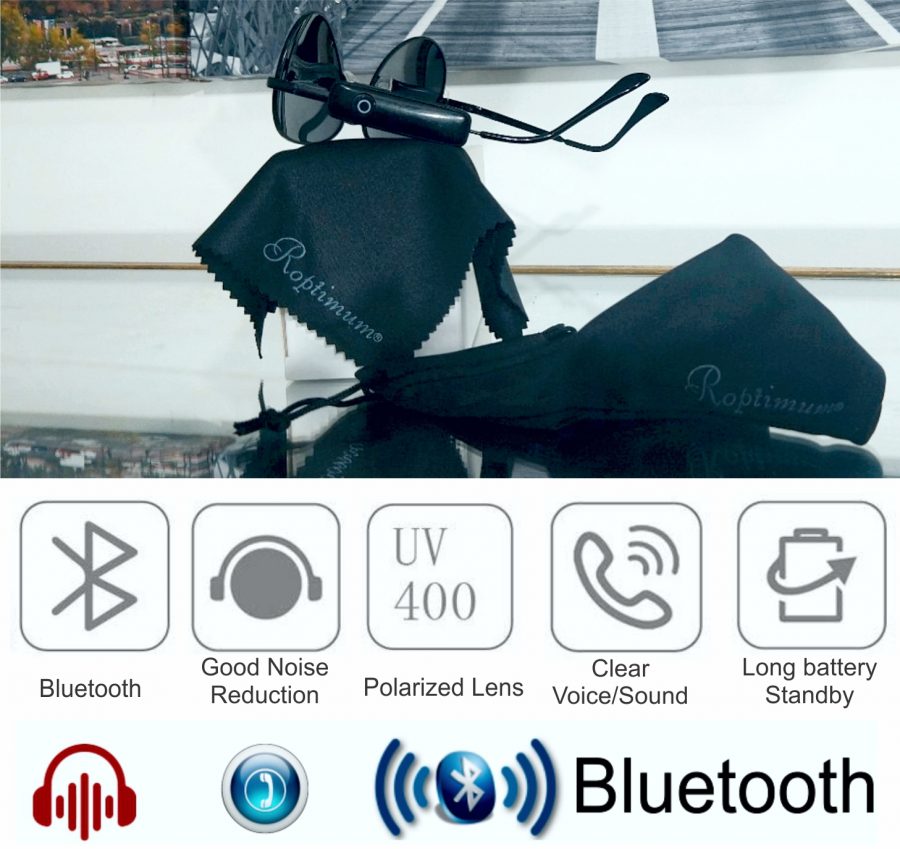 ROPTIMUM Bluetooth Clear Lens Glasses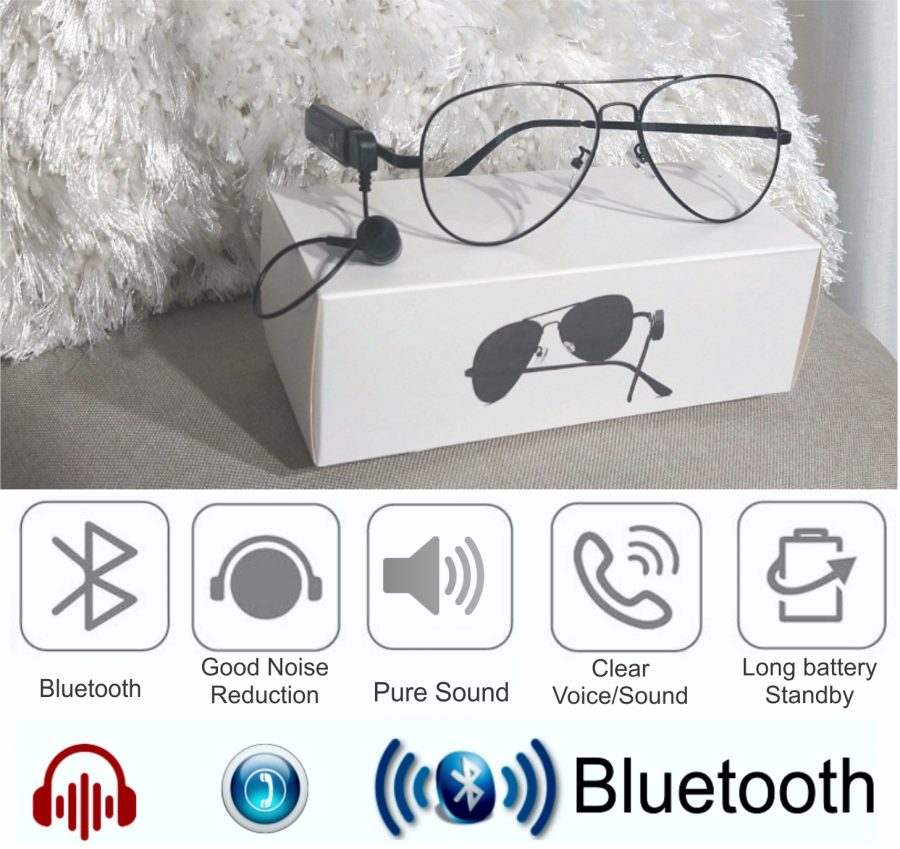 5 out of 5 stars (based on 26 reviews)
Great innovation
I really love the products. Recommended for everyone.
Makes life better and easier
Apart from the fact that it's safer in terms of security, the quality of services it gives are numerous, it's also affordable and durable.
Gives a new look to driving
I called it special because it gives me reasons to start seeing things differently, i don't have to struggle with so many things again. I now enjoy driving, no more fear of missing important calls when I'm driving, more so, I feel saver using Roptimum Bluetooth Sunglasses. Roptimum Bluetooth Sunglasses it's currently the best, with it, we can rule our world.
Very good and affordable
Wow! I love Roptimum Bluetooth Glasses/Sunglasses. I can make and received calls, play music, camera and video record while connected to my phone bluetooth. It is very good and affordable.
Best price found for the sunglasses
Best price found for the sunglasses pair I was looking for. Delivery was much faster than expected, 3 days from the day I ordered them. Very happy with the service. Definitely I do recommend Roptimum Sunglasses
Excellent product and service
Excellent, prompt service. Product was well priced and high quality. Highly recommended.
Prompt and Perfect
The email I sent to you was promptly felt with. My question was answered plus additional information was included.
My parcel arrived within two days of ordering. In perfect condition.
I will definitely deal with you again.
Many thanks
Fantastic price
Fantastic price, easy transaction and very quick deliveey. Really impressed, will recommend to friends
Great smooth experience very happy with…
Great smooth experience very happy with my purchase
Prompt Delivery
Great glasses great service,arrived next day.
Great quality
Roptimum is a great quality Sunglasses
Excellent price
Excellent price, fast delivery, cannot fault service
Had an issue with delivery but the…
Had an issue with delivery but the process was easy and sorted quickly. Really good prices & quick responses
Simply the best
Fantastic choice of sunglasses at amazing price. Range and quality of products all you need in one place, and with a first class service provided why bother looking elsewhere.
Great company and next day delivery
This is my 2nd purchase from the Roptimum and I cannot fault there service,
I received my item which was well packaged and in excellent condition the next day as advertised. The glasses were exactly as advertised.
Amazing glasses exactly what they said
Amazing glasses exactly what they said they were and amazing service.
Roptimum is All good
All good! Good value and delivered quickly !
BEST SUNGLASSES EVER
I've never heard of bluetooth sunglasses until I saw Roptimum Bluetooth Sunglasses on Instagram…….I love it and I ordered 10 more for my friends and family. Love the fact that, I don't have to hold my phone while driving.
Great service & product
Great service & product
Great service & product. Customer service also very helpful. Would certainly buy from Roptimum again
I love Roptimum Sunglasses with prompt delivery
Oh if only all online shopping could be like this!
My sunglasses arrived swiftly, on time and well packaged. I am very happy with Roptimum!
Excellent Services
Excellent Services
Order was placed, as a Christmas gift, with the sunglasses being received within a few days. Excellent products and services.
A gadget you can trust
Excellent product and delivery. I am so happy with my order
Classic Roptimum Bluetooth Sunglasses
I've never been this enthusiastic about any Gadget! ROPTIMUM Bluetooth Sunglasses is surprisingly good and it's very easy to use for both media and calling.
Roptimum Bluetooth Sunglasses
I bought Roptimum Bluetooth Sunglasses back in November and I am having so much fun with it, plus it does get the job done. Very fun and easy to use for all my phone calls and music playing on the go.